Danielle Stautner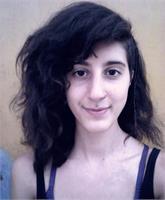 Danielle Stautner instructs the following:
A flow based class which involves a sequence of movements initiated by the breath. Synchronizing movements and poses with the breath helps not only transition smoothly from one asana to another, but also helps sustain postures to get deeper into them. It is a movement meditation that will bring awareness to the mind body connection and help you reach your intention that you set for class. Variations are offered for each pose, to allow you to customize the flow to your body and needs.




Donation based community yoga class, $5-$15 donation, 3 or more canned good items, kids toys/stuffed animals, or donate-able clothing. This is a FREE class that highly encourages donations so that we can gift them into our surrounding community. During all times of the year, but especially this holiday season, we'd like to partner up with our community to share the wealth of yoga and give back to others in need. This class is for our community.

We hope to see you soon!