My name is Marissa. I am 15 years old and I am a classical ballerina who trains 24 hours a week. Due to my intense training, I often find myself with injuries and muscle stiffness. Mrs. Cathy recommended Fascial Stretch Therapy (FST). FST has honestly been a miracle to me. Not only does she stretch all of my fascial lines, but she has taught me a lot of exercises I can use on a daily basis. The results of Cathy have been extraordinary. In ballet, I have more range of motion throughout my entire body due to the FST. Because Cathy was a former dancer, her knowledge of my needs has helped tremendously. Cathy has been invaluable to me, and I'm so grateful to have the opportunity to work with her. -Marissa
---
The Tai Chi classes by Janna Whitton at the Pilates for Life Studio in Allen TX are extremely beneficial for flexibility, balance, coordination, concentration and focus. I began Tai Chi with Janna going on two years and look forward to attending each session. The guys in these classes are typically outnumbered by the female students but I can assure you it's not just for women. I would highly recommend that any males who read this post contact Janna to benefit from the training and practice, as I have. The Tai Chi Program is geared toward anyone wanting to learn to "get away" from the busyness of life and the mental "Monkey Mind" that goes along with it as well as to experience the many benefits mentioned above. You can also talk to Kathy about other programs that are offered at her studio. - JD Dunphy
---
After 9 months of private pilates lessons from Cathy, I have become much aware of my posture, balance and increased in my core strength. I believe Cathy is warm, professional and compassionate for her clients. I feel that she already reached the level in which she can treat her clients with any health issue in her confidence. I have experienced the renewal of my body and mind in my every individual session with her. I significantly appreciate Cathy. Doctors help me with diagnosis; Cathy renews my old body system to become a new through her pilates lesson. - Joy Song
---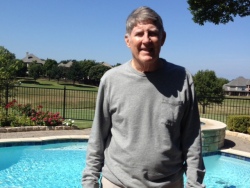 My name is Dan-I am 74 and an avid golfer. I have had numerous back surgeries and my golfing flexibility had lessened to the point where I realized my golfing days were mostly behind me. One of my close golfing friends in Kansas City, MO. told me he had been going to Pilates for over 4 years. He is now 58. Since going to Pilates his range of motion and flexibility has increased significantly. My friend advised me to also go to Pilates. His instructor told him to tell me to contact Cathy Baldasserini, the owner of the Pilates for Life in Allen, Texas. Not to far from where I live. He highly recommended I specifically use Cathy. I called Cathy and now have been going to Pilates twice a week in Allen, TX. Her studio is fully equipped, very clean and her numerous staff are most courteous, pleasant and professional. Best of all for me after 2 years of Private sessions, twice a week with Cathy, my posture is much better, I have a spring in my step, and I am able to play golf, pain free with more movement and flexibility than I have had in years. I sincerely believe if I had been going to Pilates earlier in my life I would not have had any need for back surgeries. Luckily for me, in my opinion, Cathy is one of the top Pilates instructors in the nation. When she was younger she spent a few months in India working with Mother Theresa. This pointing to the fact that she has a good heart and loves helping others. A little later in life she became a professional dancer in New York. At the famed Martha Graham School of Dance Cathy learned of Pilates. In dance she showcased her coordination and elegant graceful movement and athletic abilities. She then studied Pilates and became in the ensuing years one of the most accomplished Pilates Instructors in the country. She trains male/female, young and old, NFL football players, MMA fighters, professional golfers, and ordinary people like me. She has this passion to help others and see them improve. Cathy is very pleasant, enjoyable to be around, most observant and able to tell what exercises and workouts one needs. She then gives her 100% attention to helping You along your journey to better physical health. I am back playing golf pain free, which without Cathy and Pilates my golfing days would be a thing of the past. I might add that my wife is now also a devotee of Pilates and goes every week - We love Cathy and You will also. -Dan Wilkins
---
I began sessions at Pilates for Life a little over a year ago. I have taken Pilates at several other places and this studio and its instructors are, without a doubt, the best!!!!! The ambiance is wonderful and I feel so cared for everytime I attend a class. I love that the classes are small and the individual attention that is given is fantastic. I attend Buff Bones and Beginning Mat with Janis. Her individual care in each class is amazing and they're fun, too. I also take private classes with Cathy and love every minute of the personal instruction and care I receive with each session. I am also receiving Facia Stretching sessions from Cathy and I can't say enough about how I feel after a session. I highly recommend trying this wonderful technique. I believe all the instructors are wonderful because Cathy really cares about who works in her studio. Every time I leave, I feel stronger, walk taller and feel so good about myself. Cathy, you have such a high work ethic and really care about anyone who walks in the front door, making sure they have the best experience possible. I am so blessed to have found Pilates for Life!!!! - Marlene Newby


---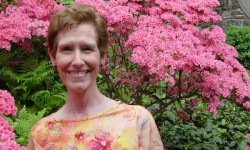 My Pilates journey began with my scoliosis doctor prescribing Pilates for me as a way to strengthen the muscles that stabilize the spine and thus prevent any further curving of my spine. I was so weak when I arrived at the studio my first day that I could hardly do the exercises. I thought I would never be strong enough to do them, but I stuck with it because I kept remembering what scoliosis had done to my mother's spine, and I certainly did not want to follow in her footsteps.

 A few months into my private lessons, my Pilates instructor suggested that I might enjoy a bone and spine strengthening class that met once a week. As I moved into the class setting, I continued with my private lessons, increasing my visits to the studio to twice a week. As I got stronger, my instructor carefully eased me out of the private lessons and into several classes that she thought would be right for me.

 Now I am going to three classes a week and no longer take the private lessons.
I've been doing Pilates for a year and a half, and I have found that I am amazingly stronger. I can do things now that I thought I had lost forever–things like getting up and down off of the floor, carrying heavy boxes, picking up heavy things from the floor. I move easier and feel healthier in every way. My plan now at age 67 is to keep doing Pilates as long as I can get out of bed. For me, Pilates IS health.
---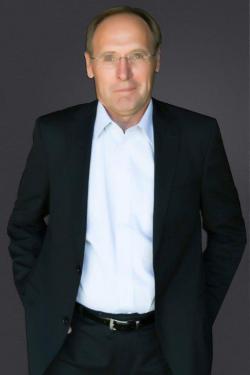 I was diagnosed with multiple sclerosis 23 years ago at the age of 40. I walk with a cane and suffer moderately severe muscle and nerve pain. Over the years I have tried numerous rounds of physical therapy with little positive effect. Eighteen months ago my wife insisted I try Pilates with Pilates for Life. Cathy has been a godsend. She prepares exercise sessions specifically designed for my issues. The sessions are physically challenging but still fun, and always helpful. My pain has been significantly reduced and I am walking (and sleeping) much better. I recommend Pilates for Life for anybody with MS. Just try a couple of sessions. If you are anything like me, you'll notice a big improvement. Thanks Cathy!
-Dwight Riskey
---
For all of my life I've been active in sports and exercise; basketball, bicycling, running and conventional strength building exercises. As an executive and an author, these were important stress relievers and critical to my overall health. So you can imagine my disappointment when I began to have lower back pain that increased in intensity to the point to where I had to restrict my activities. After several years of going to various doctors, I was given a prognosis of a lifetime of anti-inflammatory and immunosuppressive drugs, whose side effects would make Frankenstein nervous. My wife had been involved in Pilates and Yoga classes at Pilates for Life and regularly suggested I should give it a try. Being a manly man who participated and manly sports and workouts, I thought Pilates was for women—not men. But facing giving up the activities I loved due to lower back pain, I swallowed hard and agreed to try it for one month. The Pilates sessions with Cathy were a Godsend. After one month, my pain had diminished and my flexibility had increased dramatically, and after six months, I no longer needed any of the pain or anti-inflammatory medications I'd been using to manage the pain. Now, I'm back on my regular routine that now includes a regular Pilate's session at Pilates for Life. Best of all—I still have my man card!
Steve Hadden
Author of The Sunset Conspiracy, Genetic Imperfections and The Swimming Monkeys Trilogy Official Author Website http://stevehadden.com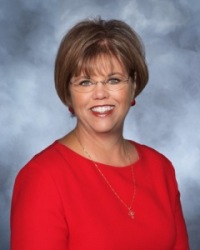 Over 6 years ago I began to experience chronic back pain and noticed a curvature to my spine. After many doctor visits and specialist, I was diagnosed with late on-set scoliosis & kyphosis. I also suffered from stenosis and a degenerative disorder of the discs in my lower lumbar. I tried all the medical procedures prescribed to help alleviate the pain, but eventually I lost the battle to handle the problem with medication and physical therapy and had to have a very invasive surgery. During an 8 hour surgery my spine was straightened and flattened by attaching 2 titanium rods and 36 screws to my vertebrae from the shoulder blades to the hips. The surgeon also replaced the deteriorated the discs and replaced them with artificial discs and then fused the lower lumbar area. They tried to save the nerve endings that had been cr ushed by the stenosis by flattening them out and hoping that they might regenerate. Post surgery I went through a year of more physical therapy. I had regained 2 inches in height from the surgery, my back was straight, and I was no longer in severe pain all the time. The problem was that 3 years after the surgery I had minimal flexibility, I suffered from an intense neuropathy in my feet, and I was still in pain and on medication. Then through a chance conversation with a friend, I learned about Pilates for Life and Cathy. After building up my courage that I could do Pilates, I called Cathy and scheduled an evaluation. Well, the rest is a success story! In the 4 months since I have been working privately with Cathy I have seen my stamina become stronger, my flexibility increase, and my self esteem soar! I can now turn my neck enough to see over my shoulder, and that has been a true gift when driving! The best thing though is that I can now put on a pair of panty hose all b y myself. Being a mature Southern woman, I was brought up that a lady was not properly dressed unless she had on hose. Well, putting on a pair of panty hose was an impossible task after my surgery. My husband would try to help me when I became desperate to put on hose, but this usually ended in his thumb going through the hose and giving up. This week, I tried and successfully put on panty hose by myself. I was able to bend enough in the right places to get the panty hose onto my feet and legs! Let me tell you, I did a happy dance and couldn't wait to tell Cathy about my accomplishment! I just want to go on record as to the incredible difference Pilates for Life had made in my life. A special thank-you to Cathy for giving me hope and flexibility that I never thought I would have again. I am a happy and blessed woman! - Linda Engelking 2013
I've shared Pilates for Life classes with my sister, mother (age 84) and daughter because I feel so strongly that they will experience a feeling of enhanced wellness, the "Pilates high". 

It has been a delight working with Cathy (since January 2012), who is so much more than a Pilates trainer. Cathy is an expert health care advocate in every sense, addressing mind and body through her training methods. I walk out of my Pilates lessons taller, 3/4 inch taller, per my OB/GYN check-up!! 

At the end of a session, I feel renewed, completely mentally refreshed and have new stamina physically and mentally. 

I did not expect to feel such an affinity for Pilates. This is serious work, but with fluid movement, breath control and great care to avoid injury. 

I'm a Pilates convert!

Thanks for everything, Cathy!! —Donna Reich June 2012


---


"I have never been known to be the athletic type, and never liked working out, but I absolutely love Pilates For Life! I actually look forward to my pilates sessions every week. I had done mat classes and 1 reformer class before, but my sessions with Cathy trumps them all. In 10 weeks, I was able to see more definition in my arms, my clothes fit better, and I feel healthier. Cathy gives you the support that you need, while at the same time, encourages you to challenge yourself. I'm so glad I found her!! If you have done pilates, or have always wanted to try, I would highly recommend you giving Pilates For Life a shot!" 
— Christine S., 2009-03-25

---

"I play a lot of soccer indoor and outdoor and had knee surgery about 2 years ago. I am in my 40's and after my knee surgery I was always pulling a muscle, really sore after games I thought that I was just getting old and would have to find something else to do besides play soccer or basketball. I am very athletic and I coach junior high sports. I want to stay in shape but hate going to the gym. I received a newsletter for healthier living in the mail and it talked about Pilates. I had always wanted to take Pilates but didn't know how to go about it. I found Cathy and it has been GREAT. I am not sore anymore after my games, my knee is stronger with Pilates, I have not strained or pulled anthing since I started Pilates. I feel more energized and really enjoy Pilates it is a great workout and Cathy is excellent."
— D'Ann, 2008-05-27
---

"Cathy and her team have an incredible amount of knowledge and passion for exercise and healthy living, and it's contagious! As a physical therapist I have been frustrated by the lack of knowledge of some exercise instructors, but when I discovered Pilates for Life I was thrilled. As a working mom with four children I found myself with all kinds of aches and pains, and a constantly expanding mid-section. Since committing to pilates and yoga I have jump started my weight loss, increased my energy level, and feel more fit than I have in years. Cathy and her team inspire me to make the time to take care of myself. Thanks Pilates For Life! "
— Diane Gordon, 2008-05-24
---

"I finally made the decision to do something good for myself in Dec 07. My gift to myself - 4 private lessons with Cathy. I have always wanted to try Pilates but I'm not an athletic person and really never was so it was a little scary for me. WOW, I LOVE it. It's really the best thing I have done in a long time and Cathy so supportive yet she pushes you to go beyond your comfort level. She believes in you and eventually you belive in yourself! I have been going 3 times a week since Mid January and my clothes are now to big ! I still have a way's to go to get the body that I really want but I have been receiving comments on my transformation from everyone. Can't get much better than that ! I have and will continue to recommend Cathy & her other instructors to everyone. I'm thankful that I made this decision and more thankful that I found Cathy."
— Amy F, 2008-05-09
---

"Cathy at Pilates for Life has made such an important difference in my life and future health! I had a neck injury and had lower back pain. I had been running and working out with weights. But the pain in my back became too severe and I had to stop. It was frustrating not being able to work out.
I was referred to Cathy by my Chiropractor who was treating me for my injuries. I needed help gaining strength in my core, in order to decrease the pain in my back. At that time it hurt to even stand or take a walk.
I have been with Cathy for over a year and a half. I have never felt so strong! I love the way Pilates has transformed my body. I have surpassed my goal of gaining strength in my core. I have become more flexible, I have better posture and I grew an inch! Typically someone my age (46) would be concerned about losing strength and height. Not me! Thanks to Pilates for Life and Cathy!" 
— Celia Kinville, 2008-05-04
---

"Recently I trained for and ran in the 2008 Boston Marathon. After reading an article in Runner's World about the importance of core strength for runners, I decided to give Pilates a try. I began to notice the benefits of pilates quickly. I felt stronger on my runs and the back pain and lack of flexibility I had was improving. I have noticed that I rarely need to take the back pain prescription medicines that I had needed so much before pilates. This year's "Boston" was my third one, and I took 7 minutes off my personal best time!!! I felt stronger than ever, and I know pilates definitely helped me get up "Heartbreak Hill"!!! I highly recommend pilates to anyone that wants to improve their running ability. Thanks Cathy!!"
— Suzi Turner, 2008-04-25
---

"I decided to make a change in my life physically, back in January 2006. I had been out of college for a few years and was really focusing on getting my life together and forgetting about my body. I joined the gym and was going through my regular routine but was so bored. I finally decided to get a personal trainer in September 2006 and worked with him until September 2007. I did so much cardio and weight training but wasn't seeing a significant change, only in my pocket book. I finally gave myself two new choices, Pilates or krav maga. I found a krav maga place and didn't like the vibe. Then I found Kathy, who was right across the street from my gym. I tried the tower class first and mat classes. Next thing I knew I was doing privates, semi classes, tower, and mat. I was hooked! It is the best work out I have ever had. I've watched my body tone up, my stomach flatten, my posture improve, and best of all lose weight. My clothes don't fit, people keep asking "what are you doing, you look great", and I feel amazing. All of these improvements in 8 months! I will do Pilates for the rest of my life. Kathy has made such an impact on me I can not thank her enough."
— Micki, 2008-04-23


"When I started with Pilates for Life, I had constant back pain. I had a rib that frequently popped out of place, and it was always sore. I had trouble sitting up straight for extended periods of time, and I couldn't even cross my left leg over the right because of the pain. The instructors at Pilates for Life don't just tell you how to do something, they make sure you do it correctly, and they modify things according to an individual's body issues. After about a month, I started noticing I was standing up straighter. I felt stronger. I am pleased to say that my rib stays in place for weeks at a time now. I haven't needed an adjustment from the chiropractor in months. I feel wonderful! The instructors at Pilates for Life are so knowledgeable. They are as dedicated to my success as I am. If this doesn't already convince you to give these instructors a try, I also lost a dress size in about 6 weeks!" — Katie

---

"I've been taking pilates 2xweek for 18 months, and the constant back ache I've lived with from a mastectomy and reconstruction done 14 years ago has disappeared!!! Cathy has tailored a program for me that is always challenging and fun."
— Janis Philips
---

"I was referred to Cathy Baldasserini at Pilates for Life, Allen, Texas by Dr.Michael O'Brien, who I was seeing for my scoliosis at Southwest Scoliosis Institute in Plano.

I started sessions with Cathy July 2011. My posture improved, pain minimized and I developed a strong core.
Unfortunately due to my arthritis and the scoliosis I ultimately developed stenosis and had surgery February 2012.
My recovery was remarkable. I returned to work only 8 weeks after surgery and attribute that to the Pilates training prior to my 3 level laminectomy. My work is quite physical as I am a radiologic technologist doing mammography and a sonographer.
I continue to do well with Physical Therapy which includes Pilates. My pre op training on the Reformer and learning proper breathing techniques with Pilates accelerated my recovery. Cathy has a remarkable skill and I am so grateful to her for my continued progress.
— Diana Reynolds, RT, RDM, 2012-05-26
---
"I Love Pilates for Life for many reasons foremost on my list is Cathy Baldasserini. Cathy truly has a heart for her clients with vast knowledge and applied understanding of the mechanics of the human body.
I have been working with Cathy for 14 months and am stronger and in better shape than I have been in years.

When I first came to Pilates for Life I was very discouraged, weak and in a lot of pain. I had several limitations with my neck, spine and hips. With multiple surgeries, hip replacement, several revisions and the complications resulting from these surgeries I was a mess.

After 14 months under Cathy's care and instruction I am still coming faithfully because the results have been astounding. I am stronger, I have more range of motion, I am more confident, less depressed and I now rarely have to take pain medication. I can't say enough about Cathy and Pilates for Life and how she's helped me and so many others. I am truly grateful and I hope as the name implies to stay with Pilates for Life.

Thank you Cathy.

—Deanna Frederick,
---